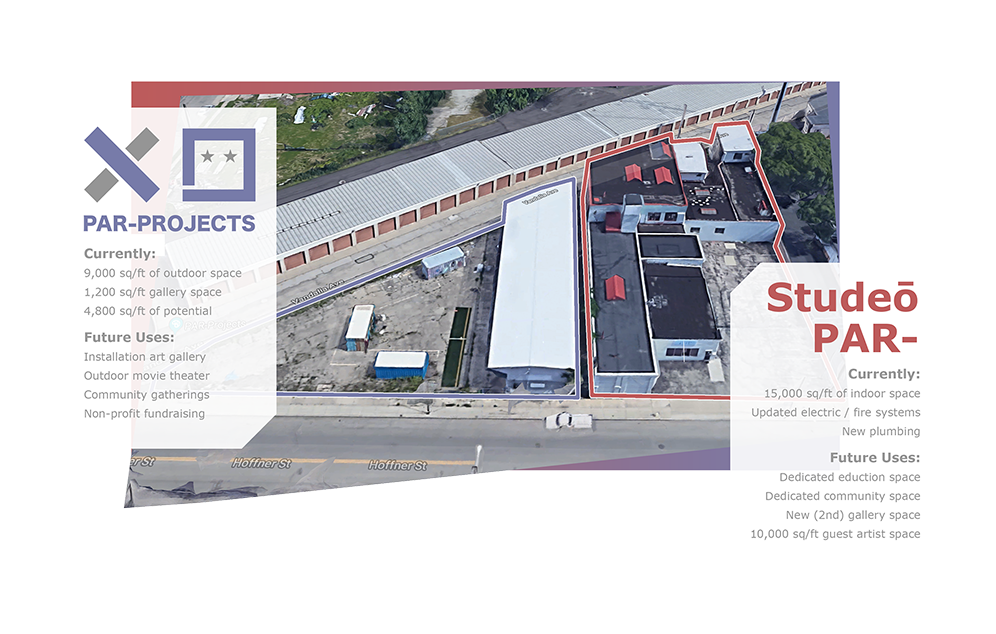 After over two years of back and forth with the city's zoning department, our site plan — which includes our outdoor movie theater and performance stage — was finally approved. Another bit of great news is that we closed on the purchase of our 15,000 square foot expansion space — Studeō PAR-!
With these two milestones accomplished, we're focused on growing our arts & education campus in 2022 and 2023... And accordingly, we're raising $600,000 as Phase 1 of our capital campaign to support this effort!
Our capital campaign is a celebration of our next chapter, now that we'll be increasing the programs and services we're able to offer on Hoffner Street. As we continue building out our new space (
Studeō PAR-
)
—
while raising funds to complete a first phase of upgrades at HQ — we're excited to help increase our area's creative pulse. And i
f unfamiliar with our EXPANDED location, our campus is represented by the image above.
Need more info?

Follow This LINK
or click the image above to learn more about the capital campaign we've launched to support our efforts, as we distance ourselves from the first wave of COVID-19
If already familiar with our efforts and here to show your support, you can make a tax-deductible donation using the form below. Thank you in advance for your time and support!

With appreciation,
Team PAR-
If interested in tracking the progress of our campaign a little more closely, please consider clicking the image below to link to our community campaign — an effort to generate awareness and smaller donation amounts, as we continue raising funds via foundation and large-scale philanthropic support.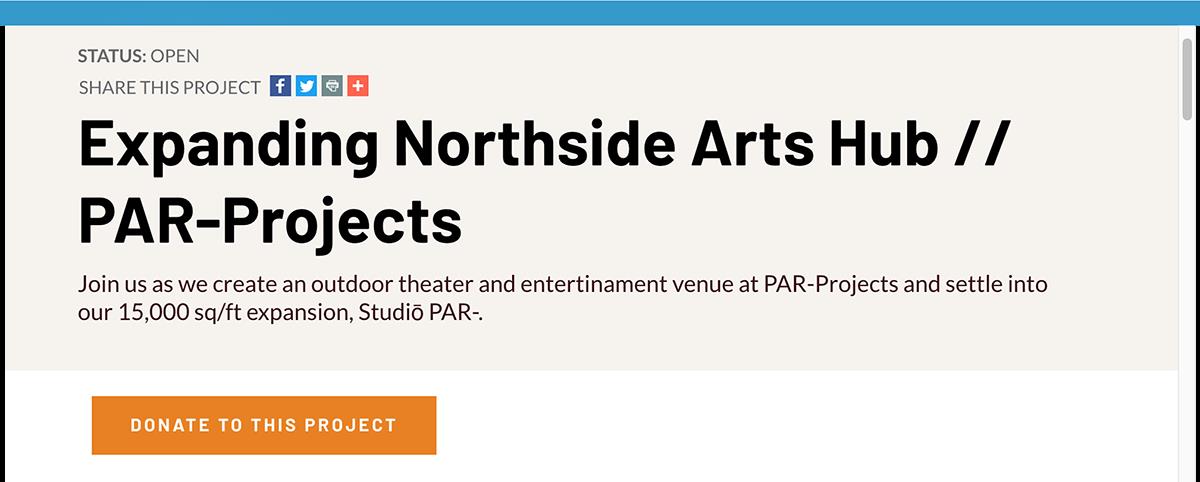 A few places you may already know us from...
Pop-Ups
Maybe you saw us showing artwork at Northside Farmers Market?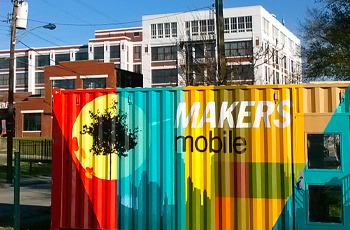 #MakersMobile
We bounced around for a bit. Possibly ran into you then?
Food & Drink
Maybe we connected at an art installation or #BeerBurgerBrunch?
If curious about more of our past, just click HERE for some history.