Expanding in 2021
This capital campaign celebrates our next chapter. As we continue building out our new space (Studeō PAR-) — while raising funds to complete a number of upgrades at HQ — we're excited to help define the future of Hoffner Street. If unfamiliar with our location, pictured below is our footprint, including our recent 15,000 sq/ft expansion.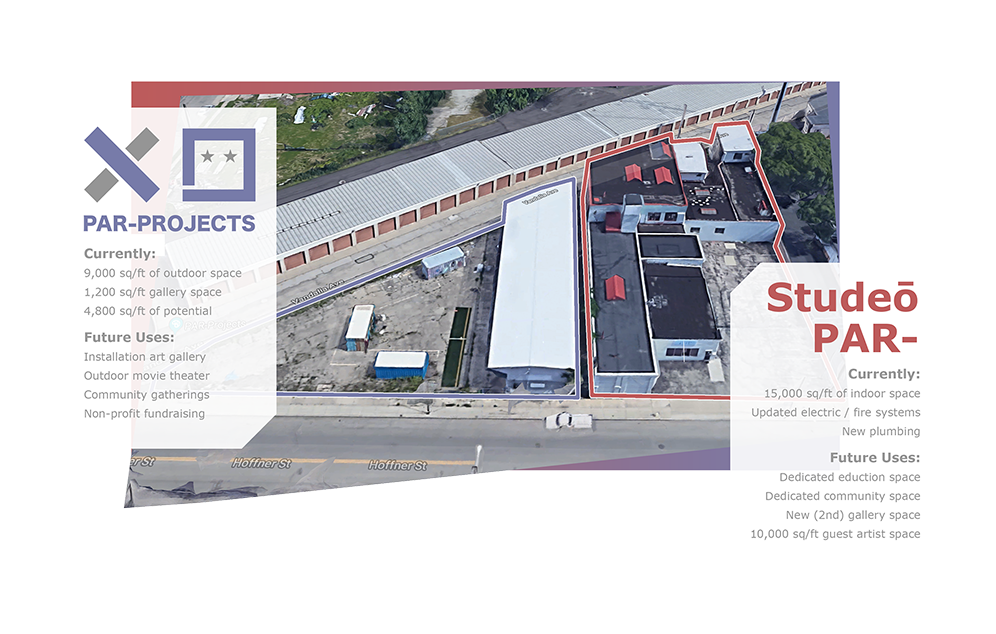 If interested in learning more about our capital campaign, click here to view our campaign brochure.
If you are already familiar with our efforts and here to show your support, you can make a tax-deductible donation using the form below. Thank you in advance for your time and support!

With appreciation,
Team PAR-
A few places you may already know us from...
Pop-Ups
Maybe you saw us showing artwork at Northside Farmers Market?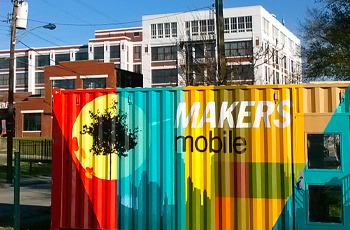 #MakersMobile
We bounced around for a bit. Possibly ran into you then?
#MakersMobile
Maybe we connected at an art installation or #BeerBurgerBrunch?
If curious about more of our past, just click HERE for some history.